William Li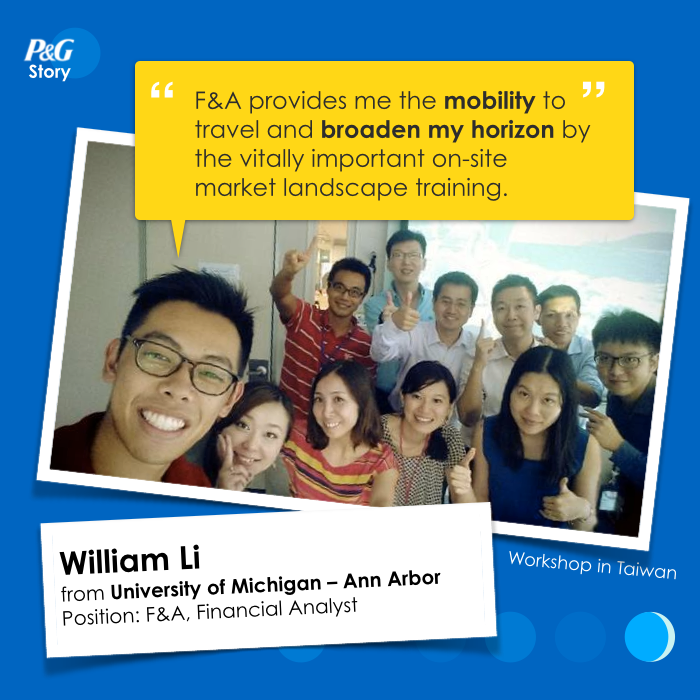 University of Michigan – Ann Arbor
Financial Analyst
P&G Experience
Why did you choose P&G/ What's the unique feature of P&G?
F&A provides me the mobility to travel and broaden my horizon by the vitally important on-site market landscape training. Besides the P&G high quality classroom training, the on the job training and diversity of assignment ranging from the pricing strategy tactics to financial analysis motivate me to overcome all the challenge and early responsibility. Opportunities are everywhere in P&G and you can change assignment in different countries and company also focus on developing one's potential.
How do P&G develop you as a Leader in your expertise?
F&A has early responsibilities as the finance leader in the multi-functional working team.  The vibrant environment allows one to gain business insights and pragmatically tackle real world business challenges by looking at these problems with a fresh eye.