Amy Tsang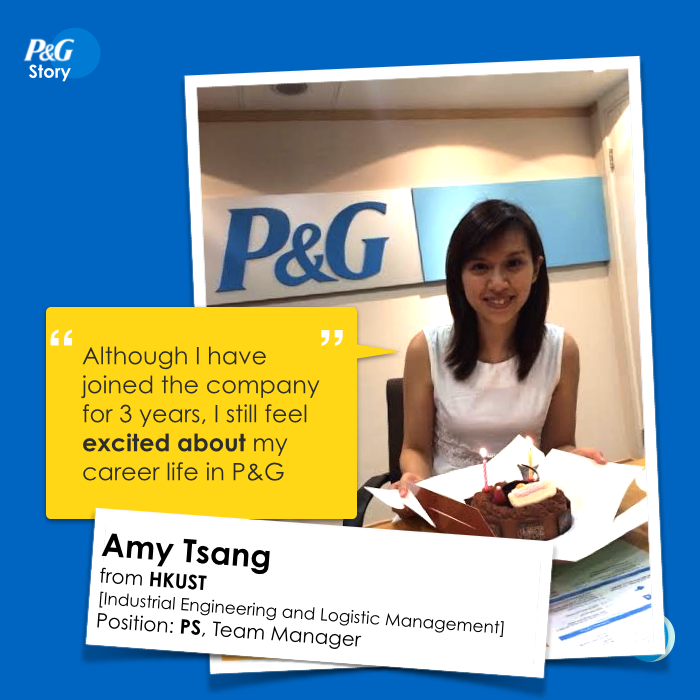 HKUST/ Industrial Engineering and Logistic Management  
Product Supply Team Manager
P&G experience
Why did you choose P&G/What's the unique feature of P&G? 
P&G supply chain is one of the best among all industries, working here not only allows me to experience the real world of supply chain but also work with top talents around the world.  In P&G, employees will change their assignments in 2-3 years. I have changed 2 assignments in my past 3 years, each assignment provides me with different opportunities to learn and we will not get bored with our career.  
How do P&G develop you as a leader in your expertise? 
P&G provides me with numerous opportunities to attend training in various countries over the past few years.  It has expanded my knowledge base in this industry. The knowledge obtained enables me to lead the team to solve issues encountered.  Apart from this, the insights shared by my line managers and mentors allow me to develop holistically in career and personal growth.